Stay up-to-date at all times. Thanks to state-of-the-art production lines in our factory, we are constantly developing and designing new innovations, systems and structures for a wide range of industries.
NEW SPORTS HALL SYSTEM by IRMARFER.EU:
The IRMARFER SPORTS HALLS consisting of aluminum and/or steel have been newly designed for optimal energy efficiency. When designing the total height of the halls, the technical requirements of the respective sports are taken into account.

Optionally we equip the IRMARFER SPORTHALLEN with a LED lighting concept. The light calculation for the LED sports hall lighting is always based on the customer specific requirements (tennis, clup or tournament sports, school sports, field hockey, soccer, etc.).

The new system is specially designed for tennis, floorball and as a canopy for outdoor swimming pools. Depending on the requirements, the design, span and height can be adapted to the corresponding sport.

SAFELY BACK TO NORMALITY
We deliver solutions to protect the most important good - the PEOPLE!
For more information on SOCIAL DISTANCING SYSTEMS for the areas TRANSPORT - INDUSTRY - SERVICES - RETAIL - CATERING - please refer to the folder SAFE RETURN TO ACTIVITY.
SOCIAL DISTANCING PRODUCTS OF IRMARFER
EMERGANCY BUBBLE SYSTEM:
In order to quickly contain the spread of infectious diseases (currently COVID-19), we have developed a mobile vacuum chamber based on the hygiene regulations in cooperation with specialists. These so-called bubbles can be quickly installed and used in existing as well as temporary emergency facilities (tents, trade fairs, etc.). These mobile chambers are available in 2 sizes.
You can find more detailed information in the product folder.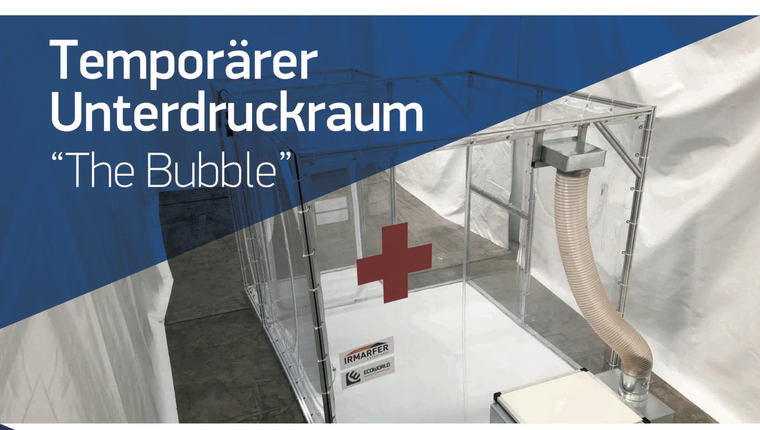 FOLDER EMERGENcY BUBBLES
New glass façade system since FEBRUARY 2020:
we have developed a new glass façade system for our Dome & Wave structures. Available with 3m and 4m side height.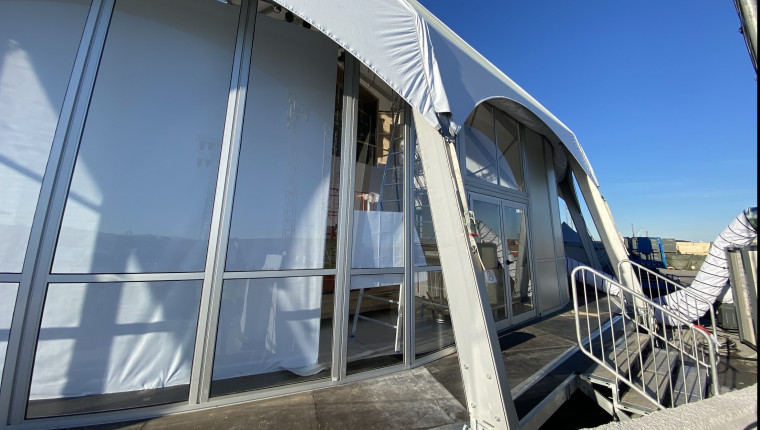 modular storey system of IRMARFER:
realize individual roadshow concepts, stand constructions and VIP areas with our modular storey system.
Well-known brands like: Generali, Trojka, Formula E SWISS E-Prix, VW AMAG etc. have already used the versatility of our modular floor system (incl. veneering system) to realise custom-made stand construction.